Experimental diagnostic approaches: Antibody-based diagnosis
(1) Tampere University Hospital - Department of Internal Medicine, Tampere University Hospital; Tampere/ - Department of Internal Medicine, Tampere University Hospital - Department of Internal Medicine, T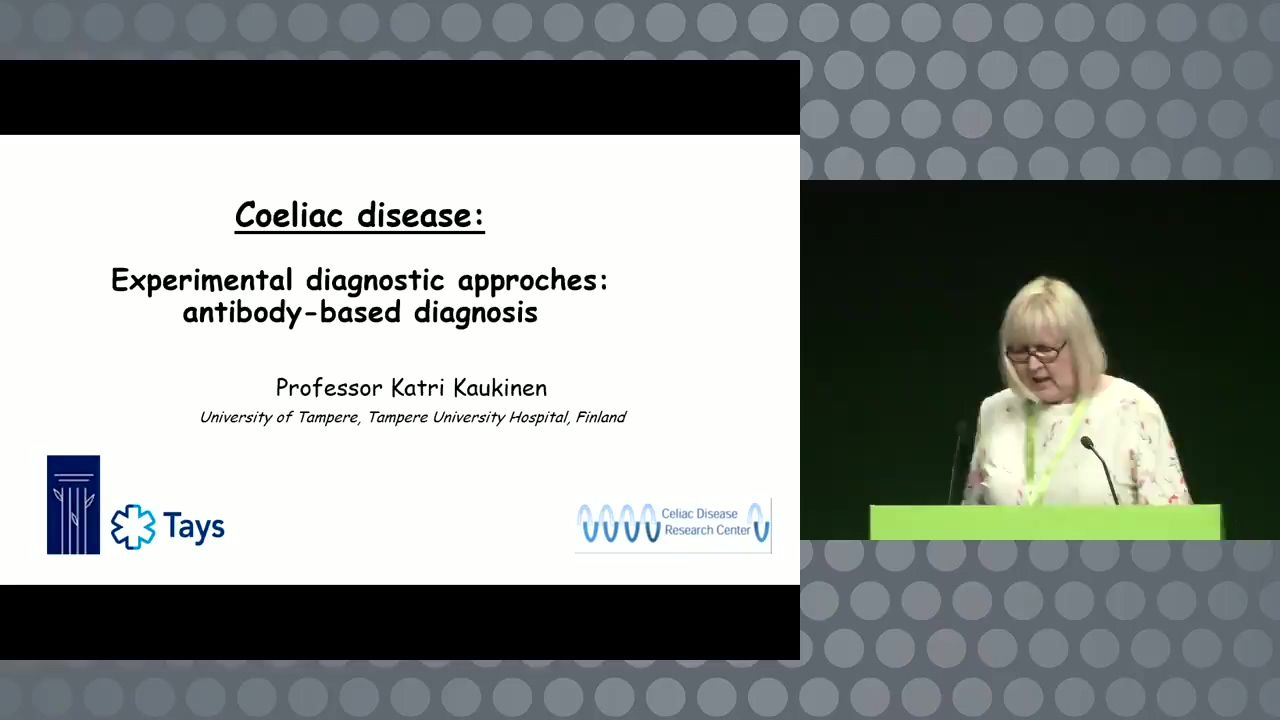 Premium Content
Please purchase any of the premium collections shown to access this library item.
View all of your premium content purchases in myUEG >
My Learning
.
If you need help or have questions, please contact
e-learning@ueg.eu
This item was part of the
All you wanted to know about coeliac disease - but did not dare to ask!
session at
UEG Week 2017
You may be interested in:


Categorisation:
Format
Language
UEG Week Pathway

Chairman's Choice
Immunology
Postgraduate Teaching
Primary Care
Small Intestine & Nutrition

Year