What's new in endoscopy in 2017?
(1) IPO Porto - Dept. of Gastroenterology, IPO Porto; Porto/PT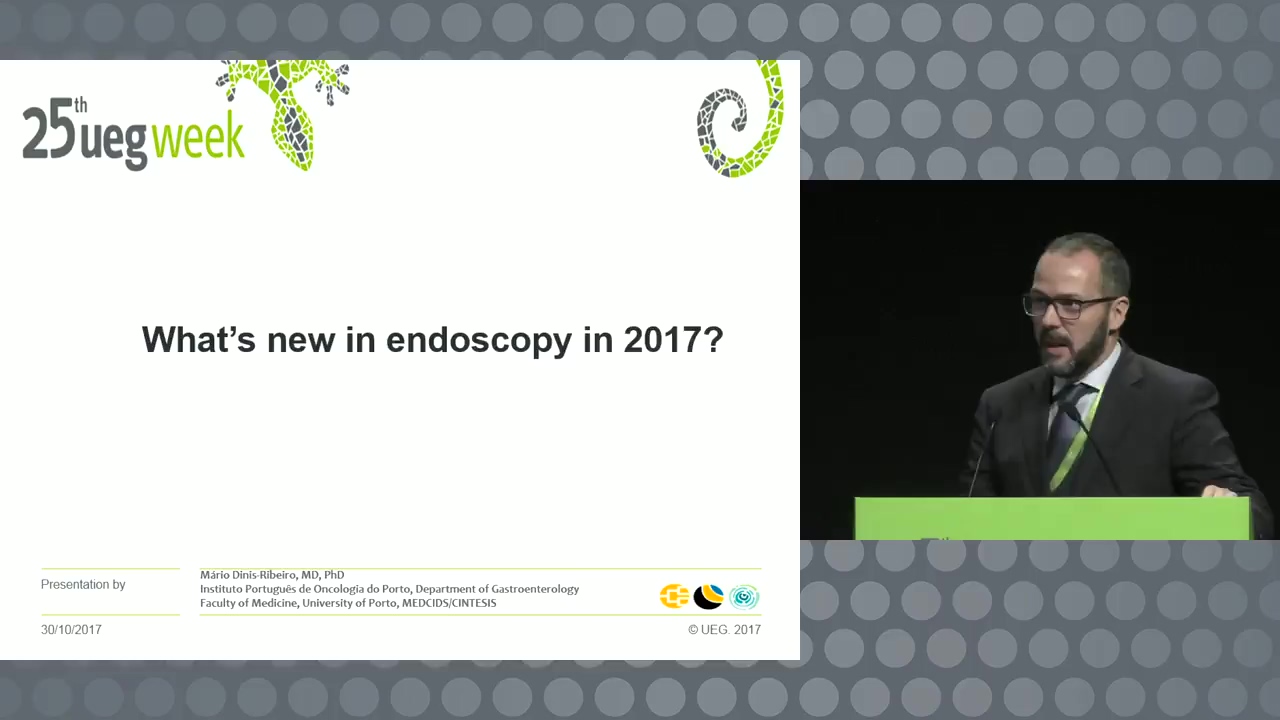 Premium Content
Please purchase any of the premium collections shown to access this library item.
View all of your premium content purchases in myUEG >
My Learning
.
If you need help or have questions, please contact
e-learning@ueg.eu
This item was part of the
Opening Session: Part II
session at
UEG Week 2017
You may be interested in:


How to manage gastric precancerous conditions?
English, Presentation, Clinical aspects, Investigation and Diagnosis, Stomach, Classification, European Society of Gastrointestinal Endoscopy (ESGE), Gastroscopy, Histopathology, Pathology, Adenoma, European Society of Digestive Oncology (ESDO), 2013
Differentially O-glycosylated carboxyl ester lipase causes a MODY8-like phenotype in mice
English, Presentation, Hepatobiliary, Oesophagus, Pancreas, Stomach & H. Pylori, Chairman's Choice, Disease Mechanisms, Endoscopy, Histopathology, IBD, Immunology, Neurogastroenterology & Motility, Paediatrics, Primary Care, Radiology & Imaging, Small Intestine & Nutrition, Surgery, Young GI Track, Digestive Oncology, Gut Microbiota, 2017
Categorisation:
Format
Language
UEG Week Pathway

Chairman's Choice
Digestive Oncology
Disease Mechanisms
Endoscopy
Gut Microbiota
Hepatobiliary
Histopathology
IBD
Immunology
Neurogastroenterology & Motility
Oesophagus
Paediatrics
Pancreas
Primary Care
Radiology & Imaging
Small Intestine & Nutrition
Stomach & H. Pylori
Surgery
Young GI Track

Year